<!- Border ->

<!- End Border ->
<!- Contents ->
This page is especially for those members of the "Nightwind Family" that do not live here with us, but are family members none-the-less!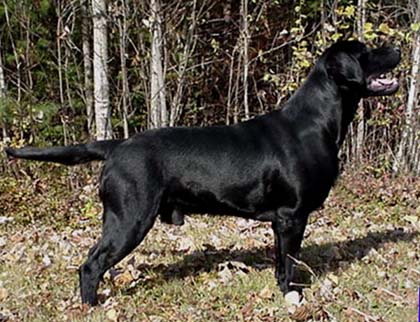 Here is Splash all grown up and looking good. Splash is co-owned and lives with Dana Loud of Mirabelle Labradors in New Hampshire.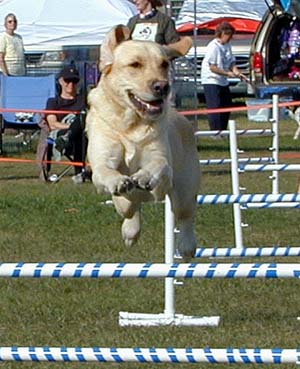 Here is Caper at 2 1/2 YO excelling in his favorite activity......AGILITY!!!!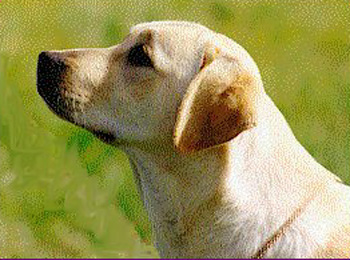 This is Vanessa, she is now living in Boxford, MA with her new family, but she will always be part of our family....she is such a sweetheart.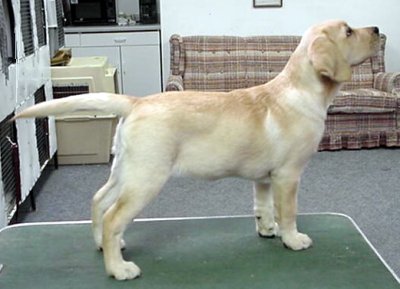 This young girl is Lucy (aka Nightwind's Lucy In The Sky) at 13 weeks. She lives with and is loved by Kris Altenbernd in Fargo, North Dakota!! We will watch her grow up from a distance!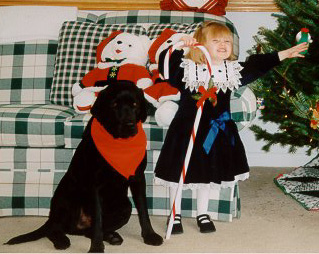 My how they both have grown!! This is Miss Jillian and her best buddy "Dempsey". They are too cute for words! This is one of my favorite things as a breeder. I love getting the updated pictures every Christmas and watching the children and pups grow up!


What a face! Meet Ben....he is one of Tori's pups and he lives in NH with Keith & Karolyn Champagne.


This is Skye...officially known as Nightwind's Skye High JH, WC. She is a out of Haley's first litter and lives with Mark and Julie Elder in Groton, MA.


This is Echo....littermate to my Della. I co-own her with my brother Paul and the word is that she is the queen of the house! Watch for Echo and I as we hit the conformation ring at selected all-breed shows and Specialties.


Meet Caper! This is a collection of pics of him taken of him at 10 months. Caper is owned and spoiled rotten (you know...in a good way!) by Bonny and Eric Griffith of Hudson, MA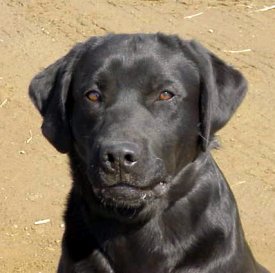 This is Splash aka Nightwinds Gonna Maka Splash and I co-own him with Dana Loud of Mirabelle Labradors in New Hampshire. He is turning into a nice young dog. He is 15 months in this picture and is training towards his Junior Hunter title.


Meet "Cadie". I co-own her with my obedience trainer, Sandy Madden. "Cadie" is excelling in breed, field, and obedience. She earned her WC this past summer!


This young gal is Nico. She has just completed her Junior Hunter title!! Way to go!! Nico owns Catherine Cagle and Theo Kindermans of Waltham, MA.