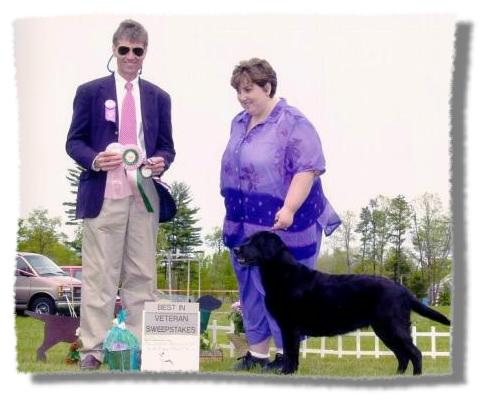 Here is Sass going Best in Veteran Sweepstakes under Christopher Wincek.
This was her "debut" as a veteran. What a special win!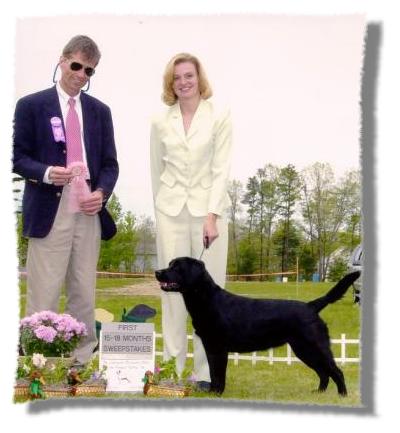 Here is Sass' daughter Echo taking First in the 15-18 mos Sweepstakes Class
under judge Christopher Wincek. This was Echo's Specialty debut and we were thrilled!!
Shown to perfection by our good friend Dayna Rousseau.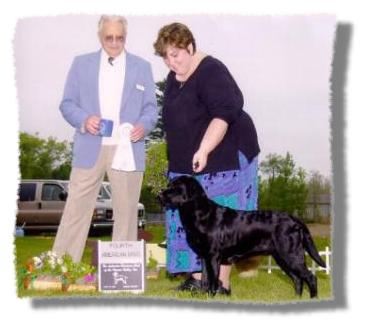 This is Cadie taking Fourth in a lovely American Bred Class under Breeder-Judge George White.

All photos on these pages are copyrighted and are the sole property of Nightwind Labradors. Reproduction and/or distribution, by electronic means or otherwise, is expressly forbidden without written authorization from Nightwind Labradors, 1997-2000. Thank you for respecting these pages.
Design Copyright Peggy Lands 1997-2000

<!- End Contents ->