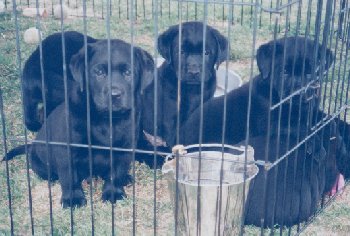 Haley's last litter - I just really like this picture!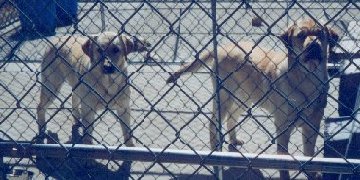 This is Vanessa on the left and Tori on the right. What an expression!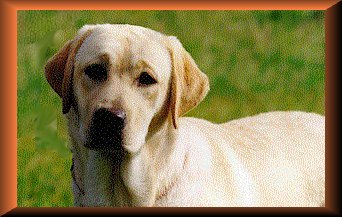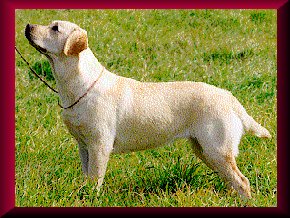 Meet the "new kid" at Nightwind!! Her name is Vanessa and she
is an absolute trip!!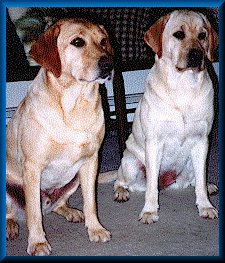 Two of the Yellow "kids"...Riley (my brother's dog - Haley's son) and Tori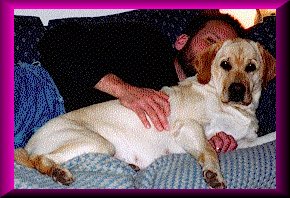 Uh....Tori, What are you doing on the couch!?!?!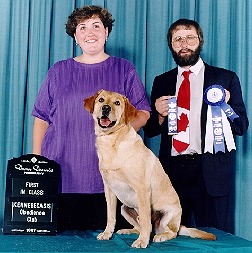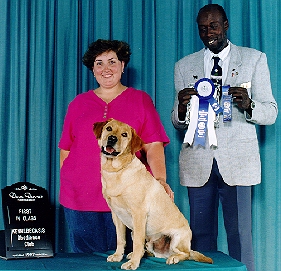 We are so proud of Riley!! Here we are at his VERY FIRST SHOWS
earning his first two Canadian CD legs AND taking FIRST IN CLASS!!
**NEWS FLASH!!**** Riley earned his 3rd and final Canadian CD leg
at the Labrador Retriever Club of Canada's National Specialty,
with a 3rd HIGH IN CLASS!!!! What a guy!!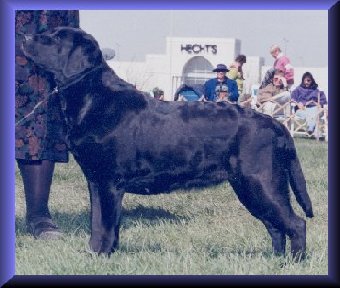 This is "Sass" taking the American Bred Class at the Potomac Specialty under respected
Breeder-Judge Mrs. Carole Coode...What a Special Day!!!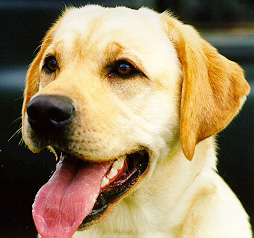 A friend took this snapshot of Tori....I had to share it!! I think she's beautiful!!!