Ch. Cricklwood About Face x Nightwind's Notorious Flirt, JH, WC
We currently do not have any pups available. These pups are typical Nightwind
pups born last winter and I have left the pics here to share with visitors.......Enjoy!

Tori & Ditto's pups were born January 19, 2000....
Just in time to start the new Millenium!!
Tori had 6 boys and 1 girl!
These pics are of Tori and her pups at just a few hours old.
I will have weekly updates so you can watch them grow!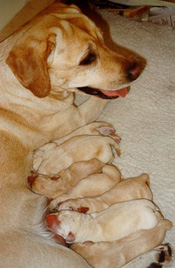 A handsome line up.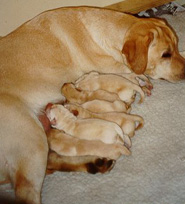 Another angle of Tori resting with pups.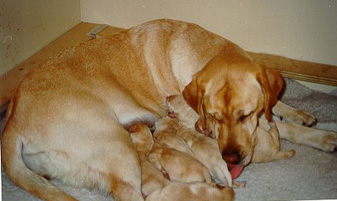 I *must* clean these puppies!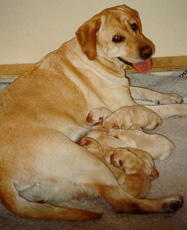 I did good, huh??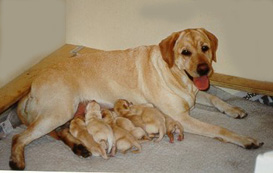 Tori.....proud mom.