<!- Border ->

<!- End Border ->
<!- Contents ->

Well, the pups are a week old. Hard to believe as they look so BIG!!

Dinner Time!!!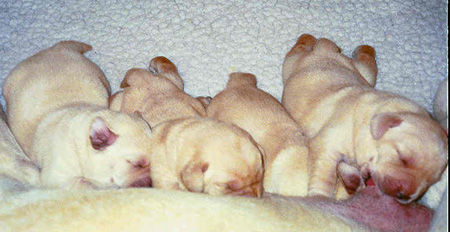 Its getting crowded at the table!!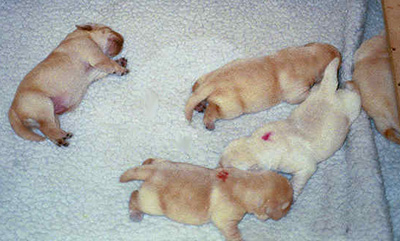 Time for a nap!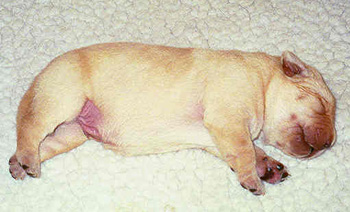 ZZZZZZZZZZZZZ.....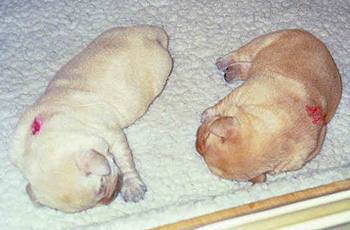 Almost cuddling puppies......




Lets sleep under here......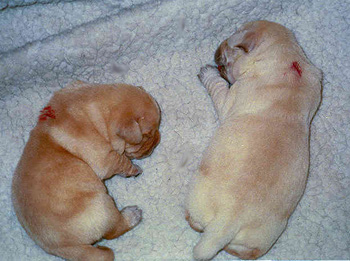 Two different shades of yellow....both pretty!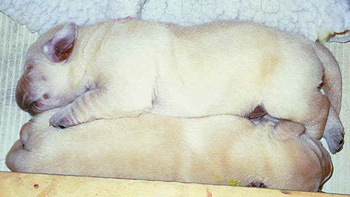 Bookends?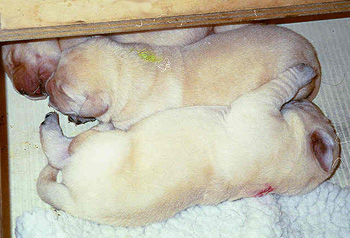 Hey! Who is chewing on my tail?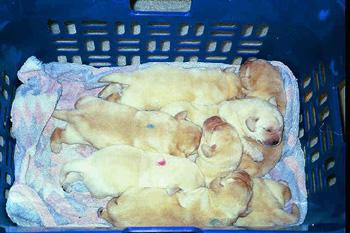 A basketful of puppies!




*Almost* as big as a toy!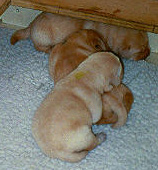 A pile of puppies.....