<!- Border ->

<!- End Border ->
<!- Contents ->

At five weeks old, the pups have moved to the puppy pen in the basement where they have more room to romp and play. On Sunday they ventured outside for the very first time. They spent the afternoon playing and snoozing in the sun......

Ahhhhhh.......Life is good!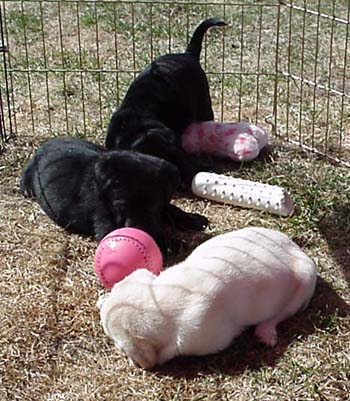 Lets play!!!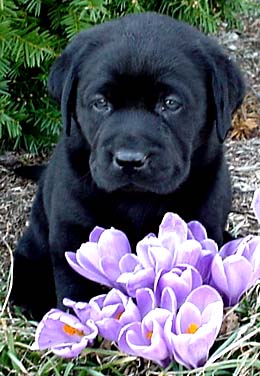 What a sweet girl!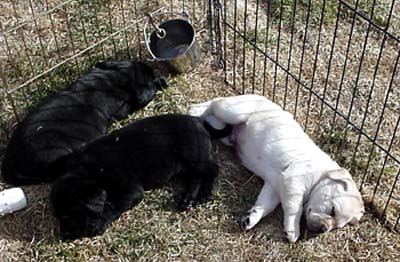 All that fresh air....these pups are pooped!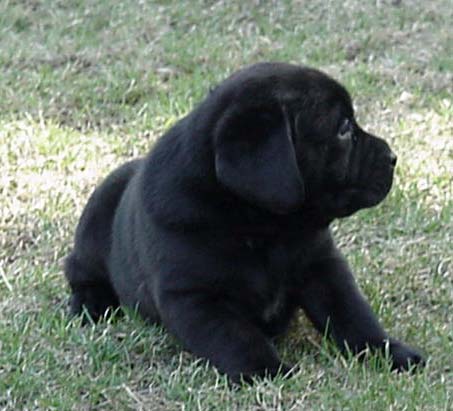 One of the boys checking out the grass.....




On the move....checking out the yard.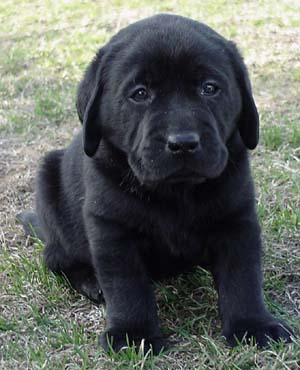 What a cute boy!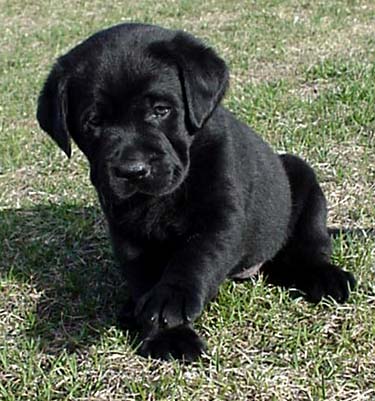 Gimme Five!!