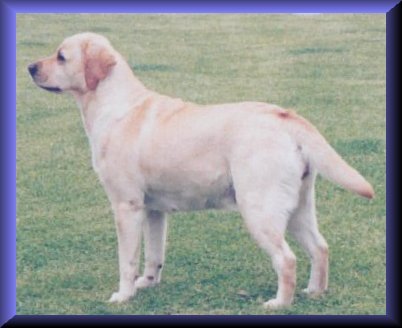 I caught this pic of Tori when she wasn't looking! She is
about 6 weeks pregnant in it and
I think she looks quite pretty!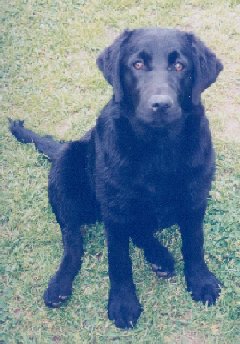 A cute pic of baby Della!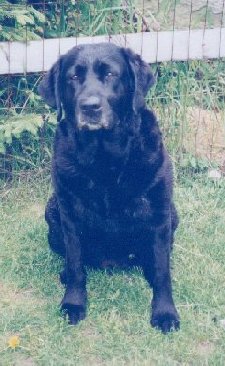 Here is Sass......relaxing in the shade!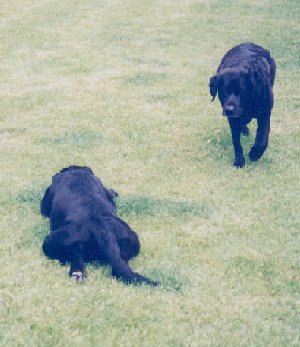 Della is "stalking" her mom Sass and is ready to pounce on her!
From left to right.....Echo, Sass, and Della playing retriever games.